|   Log In |   Contact  |  Become Member  |     Search BPO Pros  |  Home  |
Starting in the BPO Industry
If you are considering expanding into the BPO and REO side of real estate, NABPOP is a great place to jump start your BPO and REO business.
As a NABPOP Member, you are provided a list of BPO and REO companies to sign up with (with all contact information), you are provided with the top BPO industry training in the industry, and ongoing sales support so you can hit the ground running.
Real Estate Professionals, Sales Agents and Brokers, can reap significant benefits from joining NABPOP. NABPOP members receive BPO specific training and special designation as Broker Price Opinion experts.
Members of NABPOP enjoy the following advantages: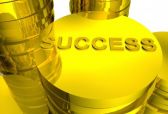 BPO Course – expanded BPO knowledge and better qualified at BPOs
Get certified as a BPO Certified Real Estate Pricing Specialist C-REPS
Recognition as a BPO expert
Increased overall professionalism
Enhanced credibility
Improved professional status
Distinguished
Increased BPO business, valuation related business, and income
Get started doing BPOs today by signing up with BPO & REO Companies that are in the Directory of BPO Companies
Sign up with more BPO & REO Companies – Directory of BPO Companies
More Information about NABPOP Benefits:
BPO Certification testing
BPO Course
Directory of BPO & REO Companies to sign up with to get BPO orders
Directory of BPO Professionals – searched by…

BPO Companies
Real Estate Investors
General Public looking for a real estate agent/broker
Other Members (networking/referrals)

Certified Real Estate Pricing Specialist C-REPS Designation
BPO Orders Available Bulletin Board
BPO Resources
BPO Advocacy
Networking Forums
Suggestion
Member's Profile