Real Estate Income from BPOs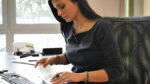 Brokers and agents across the United States earn real estate income from performing Broker Price Opinions (BPOs) for banks and lenders. For most agents, the income from BPOs supplements their regular real estate income. Income from BPOs provides a consistent and steady income source between commission checks. It is common for a regular agent or broker to earn several thousand per month performing BPOs. Some brokers, who focus on BPOs as their primary source of income, can earn a lucrative 6 figure income.
The BPO industry has been around for 30 years and continues to grow. Utilization of the BPO is growing in popularity as a valuation product with high volume BPO Customers– banks, lenders, asset managers etc. BPO Customers are finding the BPO to be just as accurate as appraisals, BPOs are less expensive (1/2 to 3/4 the cost of an appraisal), faster turnaround time, and has the exact information they need to make real estate-related financial decisions. BPOs are the sweet spot between automated valuations (which have suspect accuracy) and appraisals (which are touted for accuracy but have more information than typically needed). Click here for  BPO vs Appraisal
Are agents and brokers qualified to perform valuations on real estate? Agents and brokers who hold the designation Certified Real Estate Pricing Specialist C_REPS are certainly qualified and capable of accurately and efficiently providing real estate valuations for banks/lenders etc. Do not order a BPO from an agent or broker who is not BPO certified – there are too many fly by night agents who will cut corners to make a quick buck. Only serious and professional agents and brokers will go through the process of becoming BPO certified and achieving and maintaining the C_REPS designation. Click here for more information C_REPS are qualified to perform valuations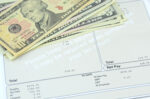 Aside from the direct income (being paid by the banks for BPO reports), BPO performance can lead to other revenue streams – getting listings. Typically, the first step in the foreclosure process is for a bank/lender to order a BPO in order to determine a course of action. Throughout the entire foreclosure process for a single house, several BPOs are ordered. When a bank/lender or asset manager decides to list the property as an REO or foreclosure or perform a short sale, BPO performance is a factor in the listing decision. So good BPO performance leads to REO, foreclosure, and/or Short Sale listings.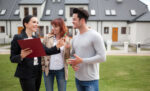 Furthermore, performing BPOs creates excellent marketing opportunities for agents and brokers. BPO performance places agents in neighborhoods as real estate experts for banks/lenders. Curious passerbyers in neighborhoods may ask what an agent is doing during a BPO inspection – the appropriate response is they are a real estate agent or broker performing a valuation inspection for a bank/lender – which is an excellent lead in to offer further real estate services as a real estate expert.
Performing BPOs also develop and sharpen most real estate skills. Due to all the skills required to do accurate valuation, Pricing is considered a pinnacle skill set – especially in real estate. Performing BPOs require agents to do the extra steps that average agents and brokers normally don't do.
And agents and brokers get paid to do BPOs.