|   Log In |   Contact  |  Become Member  |     Search BPO Pros  |  Home  |
Experienced BPO Practitioners
If you are currently doing BPOs or REOs and are seeking to expand your BPO and REO business, NABPOP membership is an excellent resource to expand your BPO business.
 Maybe you're doing them right maybe you're doing some things wrong.  The NABPOP staff often receives feedback, from experienced BPO vendors – BPO practitioners who have completed hundreds or even thousands of BPOs without rejection, that they learned a lot from going through the BPO Education Course and the BPO Certification process. Experienced BPO practitioners have indicated that there were areas they may not have understood and going through the BPO Education section helped clear up the gray areas. Taking the test also revealed areas that some experienced BPO vendors were not aware of. Experienced BPO vendors have also learned new techniques through the education as well as through networking with other NABPOP members.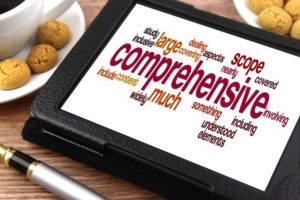 NABPOP members have access to the most thorough and comprehensive BPO Course in the industry. As a NABPOP member, you have complete access to the BPO Course (at no additional cost) in the BPO Education section to prepare and pass the stringent BPO Certification Test and become BPO Certified. Certified members receive the designation

 – Certified Real Estate Pricing Specialist. BPO and REO companies will often look for and give preference to NABPOP certified vendors.  Being BPO certified will also lead to receiving more BPO work.
 As a NABPOP Member, you are provided a list of BPO and REO companies to sign up with (with all contact information), you are provided with the top BPO industry training in the industry, and ongoing sales support so you can hit the ground running.
Real Estate Professionals, Sales Agents and Brokers, can reap significant benefits from joining NABPOP. NABPOP members receive BPO specific training and special designation as Broker Price Opinion experts.