Membership with NABPOP

Click here to Join Now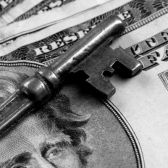 Becoming a member of NABPOP is the best way to increase BPO business or to get started doing BPOs. Membership in NABPOP includes access to ALL areas listed on the benefits page.
Being a member of a professional trade association is the mark of a true real estate professional. Membership in NABPOP displays commitment and dedication to your profession and a designation adds significantly to your credentials as a real estate professional.
Summary of Membership Benefits (at no additional charge):
Preferred BPO vendor status with BPO/REO Companies (more BPO revenues $$$)
Membership helps support the Political Advocacy of Broker/Agents rights and the BPO industry
Directory of BPO & REO Companies (with links, point of contact, and sign up instructions included)
BPO Education (the industry standard for BPO education)
BPO Education E-book
BPO Resources – for higher quality and more efficient BPOs
 All available downloads
 Use of NABPOP and C-REPS logos for marketing materials etc.
Inclusion in the Directory of BPO Professionals searched by BPO and REO Companies
 C-REPS Designation (upon earning BPO Certification)
C-REPS is marketed to the general public as RE and pricing experts (for real estate services)
REPS, Real Estate Pricing Specialist Designation (upon joining)
Available BPO Orders Bulletin Board
BPO Professional E-mail and chat forums
 More benefits
All benefits are included with the Full Membership at no additional charge
Designation available to Full Active Members:
C-REPS – Certified Real Estate Pricing Specialist (upon certification)

REPS – Real Estate Pricing Specialist
NABPOP is a strong advocate of BPOs, the BPO industry, and BPO practitioners. NABPOP tirelessly participates in political actions which protect and advance the BPO industry. Click here for more information about BPO Advocacy. The more BPO practitioners who are members of NABPOP and BPO certified, the stronger our collective political voice becomes. Membership dues support agents rights and the political advocacy of the BPO industry. NABPOP membership directly supports the Real Estate Valuation and BPO industry.