Real Estate Pricing = Apex Skill
Agents and Brokers, who formally perform Broker Price Opinions BPOs and valuations on a regular basis, are regularly doing things average agents and brokers don't do.
Performing BPOs makes Superior Real Estate Professional.  Performing BPOs requires Agents to perform tasks which they would not otherwise do as an agent. As a function of everyday practice doing BPOs, a Real Estate Professional garners, sharpens, and hones the following skills:
Price houses and properties
Value amenities and features
Inspect and evaluate a house's interior and exterior
Inspect and evaluate neighborhoods
Gain more in-depth knowledge of service area and market
Searching and utilizing data sources efficiently
Stay up to date with local, regional, national economies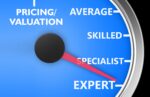 An Agent who performs BPOs also handle many technical aspects of Real Estate such as determining square footage, room counts, measurements, architectural styles, and house types and much more.  An agent who performs BPOs is especially adept at providing CMAs to their regular real estate clients.
Accurate Price Opinions
There is a very big difference between a Price Opinion and an Accurate Price Opinion. Any agent can determine a price. It takes a top-level agent to accurately determine an accurate price opinion.
Regardless of the industry or product, the most critical component of a valuation is the mindset of the buyer. What an able and willing buyer is looking for and how much they are willing to pay for it is the foundation of a market and by extension a valuation. Buyers validate their mindset by actually spending money.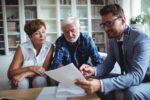 Real Estate agents work with buyers every day. Top agents will know the buyers' mindset and can translate that into working with sellers. It takes a litany of real estate skills in order to work with and come to understand the mindset of buyers and, by extension, sellers. This is, in part, why performing valuations is an Apex skill.
Most Agents and Brokers are not formally trained on Pricing or Valuations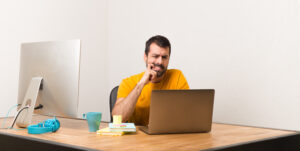 There is a common misperception real estate agents are trained on valuation/pricing. Most real estate schools only teach agents how to get a license and not the formal process of determining a valuation. Agents and brokers, who have become BPO certified, have admitted to "thinking" they knew how to do a valuation. There was a lot of guesswork.  They were surprised at how much they didn't know and how much they learned by taking the BPO Course and the BPO Certification Test. Agents and brokers have admitted to unknowingly using the wrong techniques (e.g. using purchase cost of an amenity as the value) or simply guessing at a value.
Unfortunately, it can be very difficult to detect or know if a valuation/price opinion was conducted by using guesswork and/or wrong techniques.
BPO Certified Agents and Brokers use proper procedures and techniques for Accurate Valuations/Pricing
NABPOP has administered a BPO Course and BPO Certification Test since 2003. The BPO course has evolved into the most comprehensive BPO course available. An agent or broker BPO Certified through NABPOP has been formally trained and tested on the proper procedures and techniques for accurate pricing/valuations.
Agents who have taken the stringent BPO course and passed the BPO Certification Test have acquired the designation Certified Real Estate Pricing Specialist C_REPS.