Advantages & Benefits of NABPOP Membership
If you are considering starting to do BPOs or are expanding your BPO and REO operation, being a member of NABPOP will save you time and hassle.  Being a member of a professional trade association is the mark of a true real estate professional. Membership in NABPOP displays commitment and dedication to your profession and the 

designation adds significantly to your credentials as a real estate professional.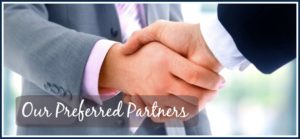 NABPOP members receive preferred BPO vendor status with BPO/REO Companies (more BPO revenues $$$). Many BPO & REO companies give extra consideration to vendors who have a BPO certification – it makes good business sense to use a vendor who is BPO certified versus a vendor who is not.  Most BPO companies have a BPO vendor vetting/rating process to ensure quality and accuracy of their BPOs.  Typically, being BPO Certified will bring extra consideration to both rated and unrated BPO vendors.

Get in line now. The longer you wait, the more people will get ahead of you. There are ebbs and flows in the BPO industry. There is also turnover of agents. If you wait until the next flow, it's usually too late. Get started now. Start making money now.  The longer you wait, the more people get in front of you.
Members of NABPOP enjoy the following Advantages & Benefits:
BPO Course/BPO Education – expanded BPO knowledge and better qualified at BPOs
Obtain and maintain Real Estate Pricing Specialist  designation

Recognition as a BPO expert
Increased overall professionalism
Marketing opportunities as a 
Increased BPO business, valuation related business, and income

Sign up with more BPO & REO Companies – Directory of BPO Companies
Increase exposure and marketing opportunities being included in the Directory of BPO Professionals – searched by…

BPO Companies
Real Estate Investors
General Public
Other Members (networking referrals)

BPO Resources for higher quality BPOs and more efficient BPO production
BPO Advocacy – protecting agents rights to perform BPOs
Networking Forums
Listings – Build working relationships with asset managers, banks, lending institutions etc. which can translate into listings
Advantages and Benefits details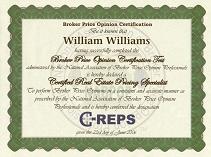 Certifying an industry's professionals is an integral part of any skilled industry.  The BPO certification test has developed a reputation throughout the industry as the standard for the industry.
The BPO Certification Testing is taken on-line from the member's profile and can be taken at any time (BPO Course completion is not required, but recommended.  The test is available within 24 hours of sign up as a member.  A score of 80% is required to pass the test. The test is available to members at no additional cost.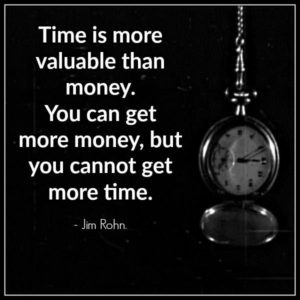 What is your time worth??? Learn how to do BPOs the right way.  The BPO industry can be a zero defects industry at times.  A BPO is partially science and partially an art form. Some agents learn by trial and error.  Others learn from other agents who learned by trial and error.  NABPOP has received feedback, from very experienced BPO vendors who had done thousands of self-taught BPOs without rejections, that they were very surprised at how much they didn't know until after they went through the BPO Certification process and became certified.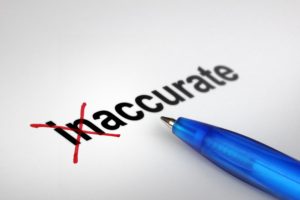 "I was surprised at how much I didn't know.  I had done thousands of BPOs without rejection, but wanted to take my skills to the next level.  I found there were a few gaps and some gray areas.  The BPO Course and certification process really cleared up a lot and now I have more confidence in my BPO production".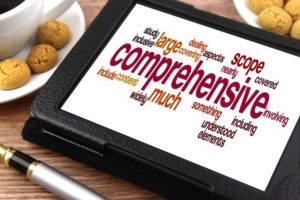 NABPOP has the most comprehensive BPO Course you will find! NABPOP's BPO Course has been refined and developed since 2003 and has been vetted by numerous valuation organizations and BPO companies. NABPOP receives continuous input from valuation providers (BPO Companies, REO Companies, loan servicers) QC departments, vendor managers, reviewers, chief appraisers, and the like.  NABPOP also elicits and receives input from subject matter expert members. All members leverage the experience and body of knowledge of thousands of BPO experts.
Become an expert in doing BPOs and evaluating properties.  Sharpen your home pricing skills. The expertise you acquire from the BPO Education section and Certification process will enhance your Real Estate business.  The skills and requirements for performing accurate BPOs on a regular basis are the skills and practices which make great Real Estate Professionals.
BPO Course Details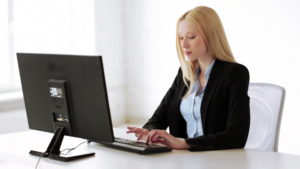 The BPO Course is available to members on-line and/or as a downloadable and printable E-book. The e-book can also be viewed on a kindle or e-book reading device. NABPOP members can access the BPO Education at any time on the Member's only website. The BPO Course is self-paced and is presented as a series of illustrated web pages. The BPO Course is not a lock-step course and there are no timers. There are no deadlines nor time-frames. Although the BPO Course is self-paced, it takes approximately 6 hours to complete (for planning purposes). The BPO Course is available to members at no additional cost and is available immediately upon sign up.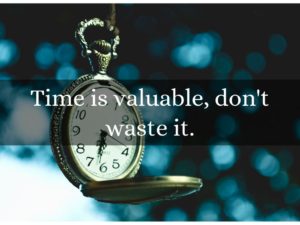 What is your time worth??? You can spend time searching for companies to sign up with or you may never come across all the BPO companies you could sign up with. Hopefully you don't sign up with companies who don't pay agents (unfortunately there are some out there). Don't make the same mistakes others have made, learn from other's mistakes.  NABPOP members are provided with a Directory of BPO/REO Companies to sign up with along with all the required contact information.  NABPOP also provides a black list of companies to avoid.
Members can utilize the Directory of BPO & REO Companies in order to sign up for more BPO opportunities.  The Directory of BPO & REO Companies has over 90 BPO & REO companies that Members can sign up with. The companies in the BPO & REO Directory have been verified and are legitimate companies.  NABPOP monitors complaints and removes companies who accumulate complaints. NABPOP publishes a black list of less than reputable companies for members.
NABPOP membership can increase their opportunities by being included in searchable directories.  Members set up a profile for each Directory category they wish to be included in.

Members can select as large of a service area with no limits to the number of Zip Codes, Cities, and Counties that they choose for their service area.  Members also choose the Directory for which they want their information to appear in, from their Member's profile.  A Member's information can be included in any combination of directories – at any time simply by updating their profile.  The Directories are geared for, marketed to, and placed on sites to be searched by the following groups:
BPO and REO Companies/banks/lending institutions/Loan Servicers
Real Estate Investors
General Public
Members
BPO and REO Companies search the directory on a regular basis in order to assign BPO jobs and to bring on new Certified Real Estate Pricing Specialist C-REPS.  BPO and REO Companies are always in need of competent and qualified Real Estate Professionals.  The Directory provides the BPO and REO Companies access to the most qualified and current BPO Practitioners.  BPO and REO Companies also request a complete directory (typically of certified members)
Real Estate Investors search the Directory for Real Estate Professionals to help them locate and purchase investment properties.  NABPOP is marketing to Real Estate Investors and seeking strategic alliances with Real Estate investment organizations to attract Investor traffic to the Directory for Real Estate Investors.  NABPOP markets that a NABPOP Member is a perfect choice to serve Real Estate Investors needs because of the Member's coverage of their service areas and the their skill at accurately pricing property and property amenities.  The Directory presents a Win-Win situation for Members and to Real Estate Investors.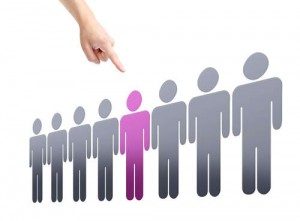 General Public.  NABPOP markets to the general public, anyone that's looking for a Real Estate Agent or Broker.  NABPOP is achieving a strong web presence on the search engines and in various forms of advertising.  NABPOP markets the skills and experience of its Members to the General Public.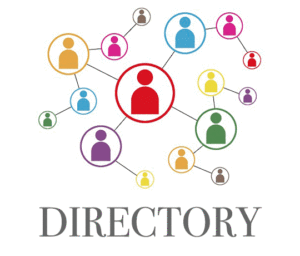 Members can search for other Members in the Directory for networking opportunities as well as giving referrals. Many NABPOP members give other members referrals for clients who are not in the referring member's area.

A Full Member receives the designation Real Estate Pricing Specialist (REPS) until they become BPO Certified.  Once certified, the member is conferred the designation C-REPS – Certified Real Estate Pricing Specialist .
(formerly CPV designation a Federally recognized Certification Mark)
Designations available to Full Members:
C-REPS – Certified Real Estate Pricing Specialist (upon certification)
REPS –Real Estate Pricing Specialist
Add credentials to your marketing materials. NABPOP members are authorized to utilize the C-REPS designation as well as NABPOP member logos.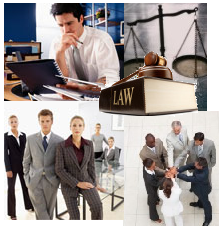 NABPOP is a strong advocate of BPOs, the BPO industry, and BPO practitioners. NABPOP tirelessly participates in political actions which protect and advance the BPO industry. The more BPO practitioners who are members of NABPOP and BPO certified, the stronger our collective political voice becomes. Membership dues support agents rights and the political advocacy of the BPO industry. NABPOP membership directly supports the BPO industry.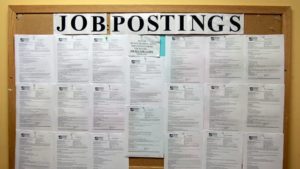 BPO Companies post BPO Orders that are available on an electronic Bulletin Board that members search regularly.  If a BPO Company is in need of a BPO Practitioner in a specific area, the Bulletin Board instantly gives them a large audience of BPO Practitioners.  Members scan the Bulletin Board for BPO Orders and/or other opportunities. Numerous NABPOP members have become BPO vendors for companies by replying to BPO Bulletin Board posts.
The Member's Resources area is filled with tips and techniques, sources of information, suggested scripts for dealing with property owners, check lists, BPO glossary, appropriate BPO language, rating schemes, and many other resources.  NABPOP will continue to add to the resources to bring Members a robust assortment of resources to increase efficiency and professionalism.
(chat groups)

Members can network with other BPO professionals to share knowledge, experience, tips, techniques, and to communicate.  If a Member has a question, finds themselves in a tricky situation, or has an experience that they want to share, they can find support in the forums.  As a member, you can also search the archives for previous forum postings and subjects.  The Professional forums are an excellent resource for Members.
Suggestions
NABPOP is very open to the suggestions and feedback from the Members.  The power of an association is the harnessing of resources into synergies.  NABPOP views the experience and knowledge of the Members as an excellent and vital resource and is very open to receiving feedback and suggestions.
The information that is displayed in the Directory can be updated by the Members at any time.  Members can update their contact information, designations, degrees, and specific comments "about me" (for marketing and selling themselves) for each type of Directory that the Member chooses. NABPOP members control the information which is displayed from a Directory search.