Certified Real Estate Pricing Specialist
C_REPS – Certified Real Estate Pricing Specialist is a designation earned and maintained by members of NABPOP. Members of NAPBOP who pass the stringent BPO Certification test earn the

designation. The BPO training course teaches proper pricing and valuation techniques as well as how to evaluate and analyze real estate markets to ensure a high level of accuracy.

are the most qualified Agents and Brokers to perform residential pricing and valuations. A

is as accurate as an appraiser.
Teamwork
The

network has a vast amount of knowledge and experience, both Real Estate in general as well as pricing and valuation.
In addition to completing the BPO training course and passing the BPO Certification test,

participate in the collective body of knowledge – as a team.  The

participation system leverages the knowledge and experience of the network individually and harnesses it for the overall good for all

to access.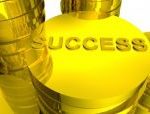 The collective body of knowledge is based on continuous ongoing improvement, so the body of knowledge continues to evolve with the industry and real estate markets. This is instrumental in NAPBOP's BPO Certification being the gold standard in the valuation industry.
C_REPS know Buyers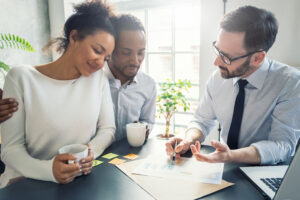 As part of their daily job,

interact with and know the mindset of homebuyers in their market. Knowing what buyers are willing to pay is paramount to accurate valuation and pricing. Not only do

know home buyers' mindset,

are also trained and tested on proper valuation/pricing techniques and procedures in addition to analyzing real estate markets.
A

represents the cross between the accuracy of an appraisal and the art and knowledge of a real estate Agent and Broker.
More than just an agent or broker
Unfortunately, there is too many "fly by night" agents in real estate – here today, gone tomorrow. A "fly by night" agent is not going to be interested in joining a professional trade organization and the rigors of the BPO training course or trying to pass the stringent BPO Certification Test.
A

is the embodiment of a serious Agent or Broker. Don't trust any valuation or price opinion to just any real estate agent. It's good business sense to insist on a

to do your pricing and valuation work.
Real Estate pricing is an Apex skill and not just any agent has the knowledge and ability to do it accurately with proper procedures and techniques.
To Learn More about

:
|   Log In |   Contact  |  Become Member  |     Search BPO Pros  |  Home  |