|   Log In |   Contact  |  Become Member  |     Search for BPO Professional  |  Home  |
Certified Real Estate Pricing Specialist
C-REPS Designation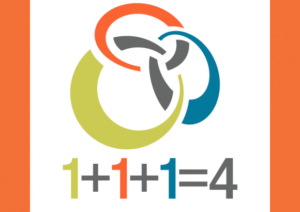 C-REPS is a great designation for any real estate agent or broker to have. Not only does the C-REPS designation bring opportunities for more BPO work, the C-REPS designation is also a great avenue for more exposure and marketing to the general public.  C-REPS are marketed to the general public i.e. people who are looking for a real estate agent/broker.  Obtaining and maintaining the C-REPS designation sets agents & brokers apart from average real estate agents – "Price is one of the most critical parts of any transaction – buying or selling.  Be sure your real estate agent or broker has the skills and knowledge to accurately determine prices".
One of the responsibilities of holding the C-REPS designation is contributing to the overall body of knowledge of the associations. C-REPS contribute to the body of knowledge within the association.  C-REPS also get access to the body of knowledge. The NABPOP BPO Certification process and BPO Course has become the gold standard of the industry in large part due to the collaborative efforts of the industry and C-REPS participation. This body of knowledge will continue to be refined and evolve as the industry evolves. C-REPS NABPOP members have access to this ever-developing body of knowledge.  Everyone doing a little work makes for a great whole.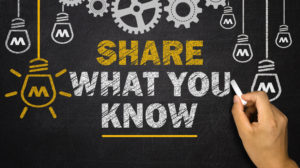 It may sound like a lot of work for busy agents and brokers to be a part of the association, but it really is not.  There is a cooperative approach to accumulating the body of knowledge whereby everyone does a little bit of work and research which is then accumulated, assembled, and presented to everyone in the association – the "whole" exceeds the "sum of the parts".  So everyone does a little bit of work, but receives a lot in return.
The intention underlying the Participation nature of the C-REPS designation is to encourage and reward member contributions to the association's overall body of knowledge. C-REPS who chose to participate are rewarded in the following areas:
Gain exposure by being quoted in blogs and articles. Each quote has a link to the C-REPS profile with contact information.
Gain exposure by authoring articles, blogs, public web pages. Each C-REPS author has a brief author bio with link to C-REPS profile included with article or blog.
Earn points by participating:

Points are used to determine search order for Search Directories found on various real estate websites.
BPO companies assign BPO jobs in part using C-REPS points.

Gain knowledge by researching topics
Each C-REPS should plan on contributing between 1 to 10 hours a year.  This is a voluntary program, so it is up to each C-REPS how much time they can devote to participate, but there are several reasons why the time is a high yield investment which can lead to exposure and marketing opportunities, more BPO work, as well as real estate prospects.